Together, Go2Zero & GreenEducation.US offer a number of educational solutions—workshops, courses, and seminars for your organization to license and customize. These solutions enable you to…
Easily implement your brand and information on excellent, high-quality content.
Confidently deliver reliable education offerings rapidly to your target audience.
---
CONTACT US FOR MORE INFORMATION
www.Go2Zero.net
877-GO2-ZERO
[email protected]
---
Compost Workshops For Cities, Communities, & Schools
Complete educational package for backyard bin or worm composting.
High quality visual flipcharts or presentation slide deck.
Instructor guide with detailed script.
Student resources.
Hands-on activities.
1-2 hour workshop formats available.
Available for presentation online or via virtual meeting.
Master Composter Course
Certifies residents, teachers, & community leaders as mentors and teachers for worm, bokashi, and backyard composting.
High quality visual flipcharts or presentation deck.
Instructor guide with detailed script.
Student homework builds expertise through hands-on application and real-time coaching.
Certification exam.
20 total hours of instruction can be delivered in 2-4 hour segments in person or 1-hour virtual training sessions.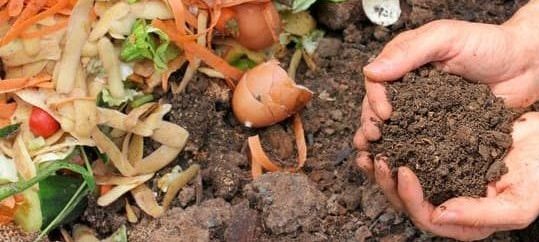 Drought-Tolerant Landscaping, Southern California Only
1.5 hour workshop covers basics of drought tolerant landscaping to help residents and small business transition to lawn-free landscapes.
Learning objectives Include basic landscape design, plant selection, irrigation, rainwater harvesting, integrated pest management, and organic gardening.
Detailed instructor guide includes script and additional resources to build instructor expertise.
High impact flipcharts printed on long lasting banner material for hundreds of uses in low-tech environments.
Hands-on activities build learner engagement.
School Food Waste Recovery Program
Presentations for elementary, middle, and high school audiences.
Presentations for staff, students. and school families customized to your school's needs.
Student leadership programs.
Best practices, student training, and support materials for building student leaders for lunchroom food waste recovery programs.
Utilizes customized approach to standardized programs to facilitate application for awards, grants, and recognition through various state and national programs.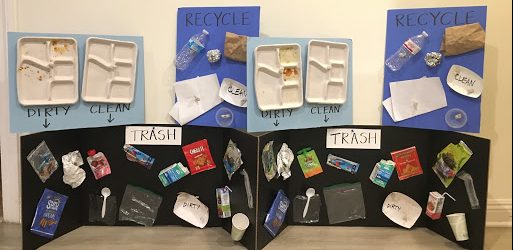 ---
Zero Waste Business
This business-focused workshop, planned for a minimum of 25 participants, will explore the triple bottom line:
The People, Planet, & Profits of Achieving Zero Waste. Case Studies will be used to demonstrate the potential and impact of Zero Waste initiatives. Tools for getting started will be shared.
Education Support Services
Event Planning & Outreach
Train the Trainer Workshops
---
Zero Waste Living: Community Engagement
"Pop up" education! Micro learning in micro environments. This complete package is ready for your next Farmers' Market, Chamber of Commerce meeting, School Assembly or Conference.
5-5-5 Training: 5 minute lessons on 5 rotating topics for 5 participants at a time.
Foodwaste Diversion: Solving the Hunger Crisis.
Organics Out of Landfills: Composting at Home.
Breaking up with Single Use Disposable Plastics: Creating the Trash-free Meal.
Who's Packin'? : Reducing Packaging You Bring into Your home.
Coffee without the Cup: Impact & Alternatives to the Paper Coffee Cup Boom.
Each package includes:
High energy, comedic instructor script for each micro lesson.
Prop basket for immersive learning.
List of sustainable, reusable products to sell, if desired.
Learning support resources: flipcharts, handouts, signup sheets.
Zero Waste Living: Immersive Experience
A 1.5 Hour workshop of reducing waste in everyday life. Content includes:
Livin' Zero Waste: A workshop for community members who want to learn more about the hows and whys of reducing waste at the individual level.
Waste Not, Want Not: How sustainable resource management is the pathway to a vibrant future, not just the purview of mystics and hermits.
Dis'n Disposables: Alternatives to the Throw Away society—from bags to straws to phones to fashion. Check out alternative products and ideas to reduce waste.
Recycling Myths & Legends: What's in/What's out/What happens. Recyclable sorting games get participants hands-on with knowing what's recyclable and how to reduce contamination.
Explore the Zero Waste Home: Visit each room of the house and discover how to eliminate waste in the kitchen, bathroom, laundry room, and yard.
Reuse Crafting: Explore new and creative ways to reuse and upcycle items destined for the landfill.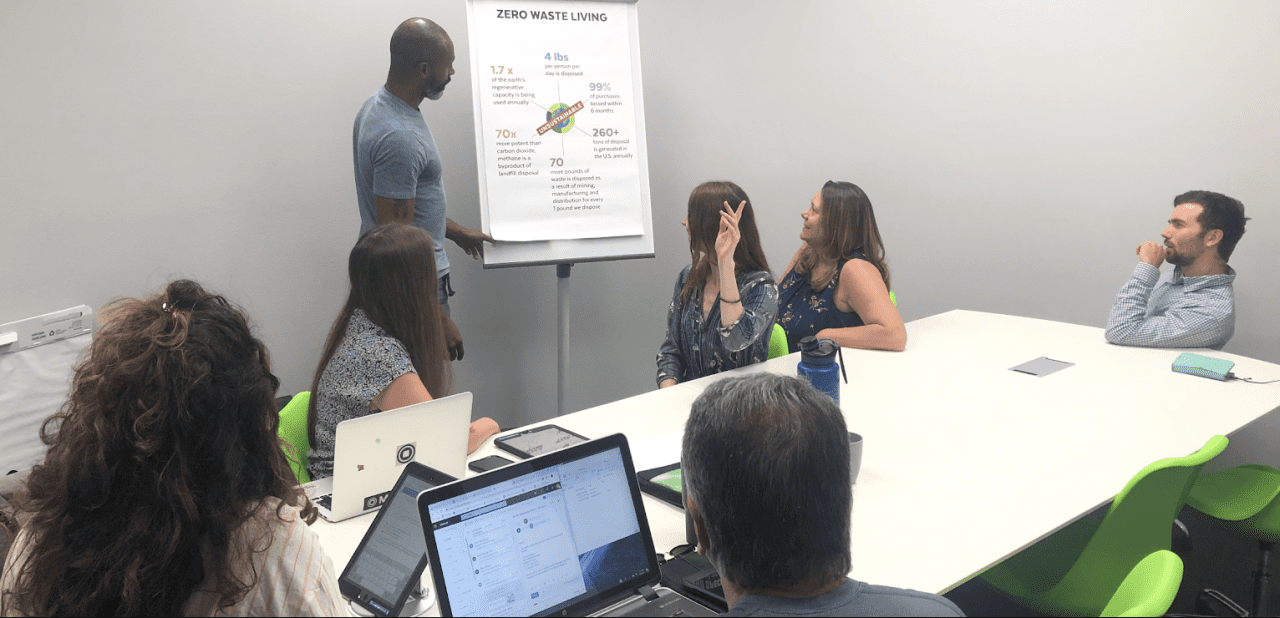 ---
For More Information
www.Go2Zero.net
877-GO2-ZERO
[email protected]