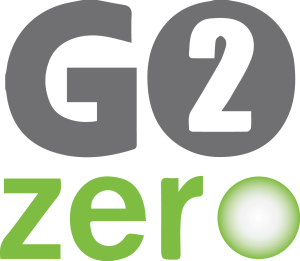 Zero Waste Specialist
$40,000 – 50,000 a year DOE
ZERO WASTE SPECIALIST JOB DESCRIPTION
Go2Zero Strategies is a woman-owned, small business serving Southern California.  Go2Zero was recently awarded a sub-contract to provide Zero Waste services to the businesses and multi-family complexes in downtown Los Angeles as part of the NASA Services, Inc. franchise zone award.  Go2Zero is looking for enthusiastic members to join our team effective immediately.
Zero Waste Specialists (ZWS) will be full-time employees of Go2Zero Strategies, working on a project associated with the City of Los Angeles Solid Waste & Recycling Franchise System.  Zero Waste Specialists will service the downtown zone assigned to NASA Services, Inc., and work to introduce the new Zero Waste franchise system to businesses and multi-family complexes located in the zone.
Zero Waste Specialists will introduce businesses to the franchise system, sign them up for the new collection service, educate them about how best to recycle at their business or apartment complex, monitor their performance, and ultimately assist to maximize the amount of recycling at each business.
Applicants must be available to start 6/1/2017 and additionally be available for mandatory training throughout the month of June.  Employees will be paid for all training.
ESSENTIAL RESPONSIBILITIES
Coordinate with, schedule, meet with, and sign up customers in new City of LA Zero Waste Program (trash, recycling, organics)
Explain and educate customers about the City of LA's Zero Waste
Provide logistical account support including, but not limited to: setting up contracts and overseeing accounts; increasing/decreasing service; identifying problem areas; determining container types, sizes, frequency and locations; establishing collection schedules; and identifying employee training needs
Handle client communications, conflict resolution, and compliance on client deliverables and revenue
Conduct regular and ongoing business and multi-family site visits, perform waste assessments and determine appropriate service levels for trash, recycling and organics
Prepare and maintain accurate records and reports
Advise and support customers in setting up their internal recycling programs
Educate customers on waste reduction techniques, reuse and food rescue
Participate in public education and outreach activities
Educate customers on the latest recycling regulations (i.e. AB 1826, AB 341, etc.)
Utilize outreach software to maintain and update customers' account and diversion data
Provide field observation notes for company reports, presentations, and social media outreach
Troubleshoot logistical and operational challenges
Work with other departments: Customer Service, Operations, Collection Truck Drivers
QUALIFICATIONS
Valid driver's license and personal vehicle required
High School Diploma or equivalent required
Ability to effectively manage client relationships
Bilingual a plus (i.e. Spanish, Chinese)
Ability to perform physical requirements of the position with or without reasonable accommodations
Physical ability to walk in the field for extended periods of time to visit customers
Interact effectively with individuals from diverse social, cultural, and economic backgrounds
Zero Waste experience or training a plus
GENERAL SKILLS
Persuasive sales acumen, persistence and determination
Superb customer service, social and communication skills, on the phone and in person
Ability to assess challenges, creative trouble-shooting, and ability to address difficult customers
Good team player, collaborative and supportive of others on the team
Passion for environmental conservation and sustainability
Ability to maintain professionalism and positive attitude in challenging situations
Effectively engage with diverse audiences, establish trust, credibility and confidence
Listen to and build customer relationships, increase customer satisfaction and ensure commitments are met, both to customer and to program
Proficient with MS Word and Excel
OFFICE LOCATION
1100 S Maple Ave., Montebello, CA 90640
Salary: $40K- $50k DOE plus benefits
This description is not intended and should not be construed to be an exhaustive list of all responsibilities, skills, effort, or work conditions associated with the job.
Job Type: Full-time
To Apply:  Submit cover letter and resume to Judi Gregory at [email protected]