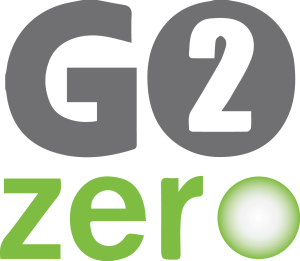 POSTED: MARCH 9, 2018
JOB OPENING: Administrative Assistant / Grant Administrator

$40,000 – 50,000 a year DOE
ADMINISTRATIVE ASSISTANT JOB DESCRIPTION
Go2Zero Strategies is a woman-owned, small business serving Southern California.  Go2Zero provides, education, outreach and Zero Waste services to the businesses and multi-family complexes in the Greater Los Angeles area and throughout the state of California. Go2Zero is looking for an administrative assistant / grant administrator to join the company effective immediately.
The position will be full-time for Go2Zero Strategies, working on projects in Los Angeles and Los Angeles County, among others. They will track data, maintain records and facilitate task distribution and completion for our various clients
The position will include oversight of grant administration and reporting to the grantor's and monitor grant progress for compliance.
Applicants must be available to start as soon as possible.
ESSENTIAL RESPONSIBILITIES
Manage data sets, records and reports within Excel spreadsheets
Answer phones, assign tasks to team members and follow-up for confirmation of completion
Certify grant management is in compliance with guarantor requirements
Oversee the preparation and submission of financial reports to grantors and clients
Administrate grant awards to ensure compliance with agency requirements
Explain and educate customers about the City of LA's recycLA program
Review documents for mathematical and grammatical errors prior to submitting to client
Handle client communications, conflict resolution, and compliance on client deliverables and revenue
Participate in public education and outreach activities
Educate customers on the latest recycling regulations (i.e. AB 1826, AB 341, etc.)
Utilize outreach software to maintain and update customers' account and diversion data
Troubleshoot logistical and operational challenges
Work with other departments: Customer Service, Operations, Collection Truck Drivers
QUALIFICATIONS
Valid driver's license and personal vehicle required
High School Diploma or equivalent required
Membership in National Grants Management Association and associated training, or willingness to receive training and apply for membership
Ability to effectively manage client relationships
Bilingual Spanish or Chinese is preferred
Ability to perform physical requirements of the position with or without reasonable accommodations
Interact effectively with individuals from diverse social, cultural, and economic backgrounds
Grant administration experience or interest
Zero Waste experience or training a plus
GENERAL SKILLS
Attention to detail within data tracking, records and reporting
Self-motivation, persistence and determination
Interest in grant management and administration
Superb customer service, social and communication skills, on the phone and in person
Ability to assess challenges, trouble-shoot problems and address difficult customers
Good team player, collaborative and supportive of others on the team
Passion for environmental conservation and sustainability
Ability to maintain professionalism and positive attitude in challenging situations
Effectively engage with diverse audiences, establish trust, credibility and confidence
Listen to and build customer relationships, increase customer satisfaction and ensure commitments are met
Proficient with MS Word and Excel
OFFICE LOCATION
728 S Hill St, Los Angeles, CA 90014
Salary: $40K- $50k DOE plus benefits
This description is not intended and should not be construed to be an exhaustive list of all responsibilities, skills, effort, or work conditions associated with the job.
Job Type: Full-time
To Apply:  Submit cover letter and resume to Judi Gregory at [email protected]