Judi Gregory, Principal
Judi Gregory, owner of Go2Zero Strategies, has worked in the recycling and solid waste management field for over 25 years. In 2013 Go2Zero Strategies was awarded Small Business of the Year by the CA Small Business Administration and Judi was awarded a Senate Resolution by District 25 Senator Liu. Her experience includes work in various industry sectors; however recent years have been focused on the development of industry related training and certification programs, including the recent launch of GreenEducation.US, an online learning platform for environmentally focused education. Ms. Gregory is a certified Zero Waste Business Associate by the U.S. Zero Waste Business Council.
Beginning in 2017, Judi and the Go2Zero team began serving in the capacity of Zero Waste Project Management for NASA Services, Inc. under the City of Los Angeles Commercial Solid Waste Franchise known as recycLA. Working alongside fellow "Zero Wasters", the  Go2Zero team will be assisting 2500 business and multi-family properties in Downtown Los Angeles, with a goal of diverting 90% of all generated waste by 2025.
From 2005 through 2013 Judi worked as the Certification Manager for the CA Resource Recovery Association. There she developed an industry certification program with support from the Environmental Protection Agency. In 2010, the training program was used as the foundation for a $4.87M grant from the Department of Labor, alongside project partners Irvine Valley College, Goldenwest College and grant lead Santa Monica College. Judi's responsibilities included management of 15 instructors, 3 subcontractors, and oversight of all contract management functions. Judi worked with the partners to create a new 216 hour curriculum model which is now offered as an Associated Degree at two community colleges in Southern Ca. Judi is also on the Board of the National Recycling Coalition's National Standard Certification Board, which recently developed and approved a Nationally accredited standard for training in Sustainable Resource Management.
In 1989 Judi started her first business, Mobile Recycler, and in 1992 began working for a local waste hauler, American Waste Industries. In this capacity she was responsible for setting up recycling programs at some the largest movie studios in the world, including Paramount Studios, NBC, ABC, CBS and Warner. Ms. Gregory also helped implement the City of Santa Monica's multi-family and commercial recycling program, and worked with the City of LA to develop a Christmas Tree Recycling Program, serving nearly a million residences annually. During this time, Ms. Gregory also actively worked with many local jurisdictions in LA County and throughout California to advocate and educate on the benefits of competitive recycling and permit systems.
Ms. Gregory has extensive background in operations and management of waste hauling. Ms. Gregory's business received a WRAP Award from the CA Integrated Waste Management Board in 2004 and Ms. Gregory received the "Recycler of the Year" award from CRRA in 2007. Ms. Gregory's business is a  Certified Woman Business Enterprise WBE, Small Business Enterprise SBE, and Veteran Owed Business Enterprise VOBE. Judi Gregory serves on the Green21 Initiative working group with Senator Liu and her staff.
Ms. Gregory served on the Board of Directors of the Greater Los Angeles Solid Waste Management Association from 1994 – 2003. She served on the Board of Directors of the California Resource Recovery Association from 1997 – 2005, as Both President and Vice President, and served as the organizations Interim Executive Director and Conference Manager from 2005 – 2008
In addition, Ms. Gregory has provided consulting services for Southern California Edison, the County of Los Angeles, West Valley College, Keep California Beautiful and the U.S. Green Building Council, as well as various hauling companies, private businesses and cities in the Los Angeles area. She attended the University of California, Los Angeles, and also served 8 years in the California Army National Guard, retiring at the rank of Lieutenant. Ms. Gregory lives in Southern California with her three sons.
Jonathan Levy, Project Manager
BS, Technology and Operations Management, California State Polytechnic University, Pomona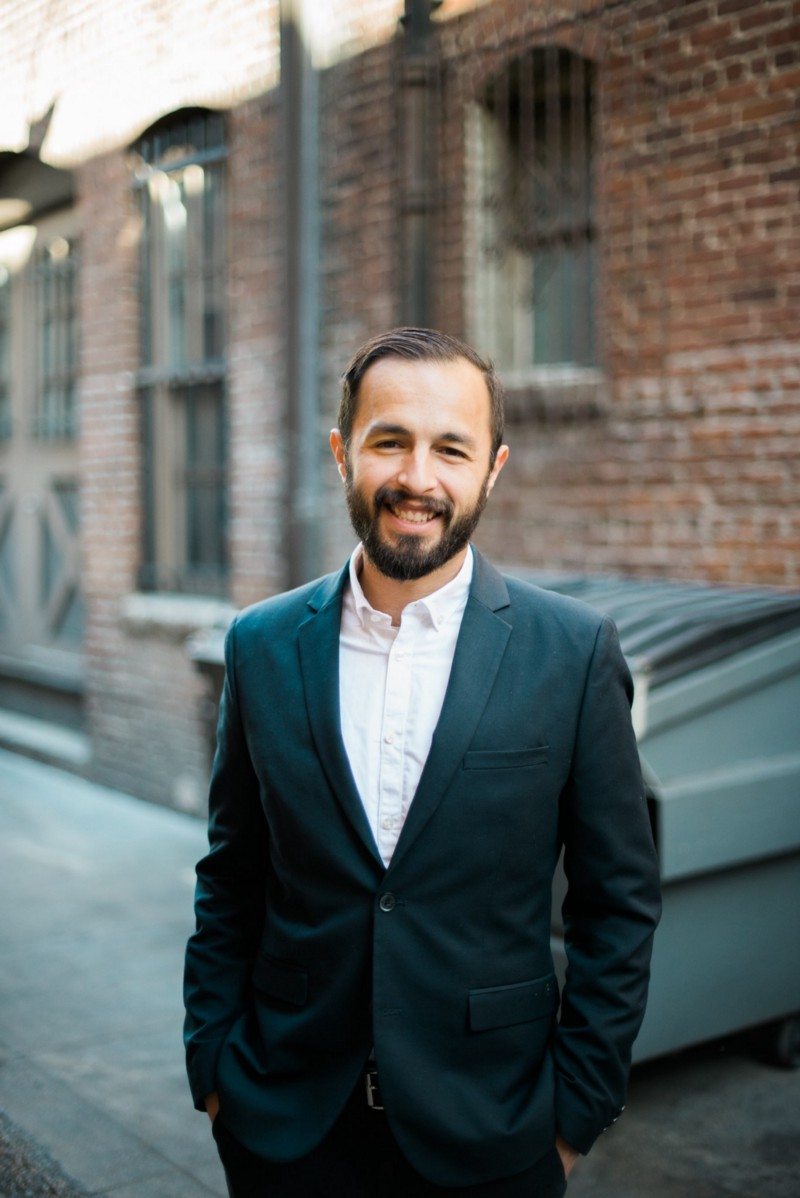 Certificate, Sustainable Resource Management, California Resource Recovery Association
Certified TRUE Advisor, Green Building Council
Jonathan Levy, Zero Waste Project Manager at Go2Zero Strategies Group, has worked in operational excellence and supply chain management for more than 10 years. His depth of experience includes supply chain optimization in warehousing and distribution, to extensive waste characterization analysis and zero waste education and outreach.
Mr. Levy was first introduced to sustainable resource management in 2013 when he successfully completed the California Resource Recovery Association's certification program. With his new certificate in hand, Jonathan began completing AB341 Mandatory Commercial Recycling Audits on behalf of waste haulers. From there, consulted on the Los Angeles Unified School District's expanded recycling program, where he implemented lunchtime and classroom recycling programs at more than 100 schools throughout the district.
From 2014 to 2015, Mr. Levy worked directly with inmates and custody officials at the Los Angeles Sheriff's department, where he increased diversion at the Pitchess Detention Center from 30% to 50%, while reducing hauling expense by a respectable 28%.
From 2015 through present, Mr. Levy has been the face of the Los Angeles County Department of Public Works' Smart Business Recycling Program, conducting waste characterizations and outreach to more than 350 businesses in unincorporated Los Angeles County. Recommendations have included ways in which businesses can reduce waste, increase recycling, right size their hauling services, and assistance with contract negotiation.
From 2017 to present, Mr. Levy has overseen the transition of more than 2000 businesses into the City of Los Angeles' recycLA program. Through his team of zero waste specialists, Mr. Levy helps the hauler he represents maintain compliance with City- and State-mandated regulations.
Prior to doing environmental work, Mr. Levy was an industrial engineer and supervisor for UPS and Target, where he learned the principals of process improvement and optimization. This foundation was the basis of shifting his focus from traditional to circular supply chains.
Jill Donello, Manager of Educational Programs
M.A. Education (Knowledge Management and Performance Improvement for Organizations)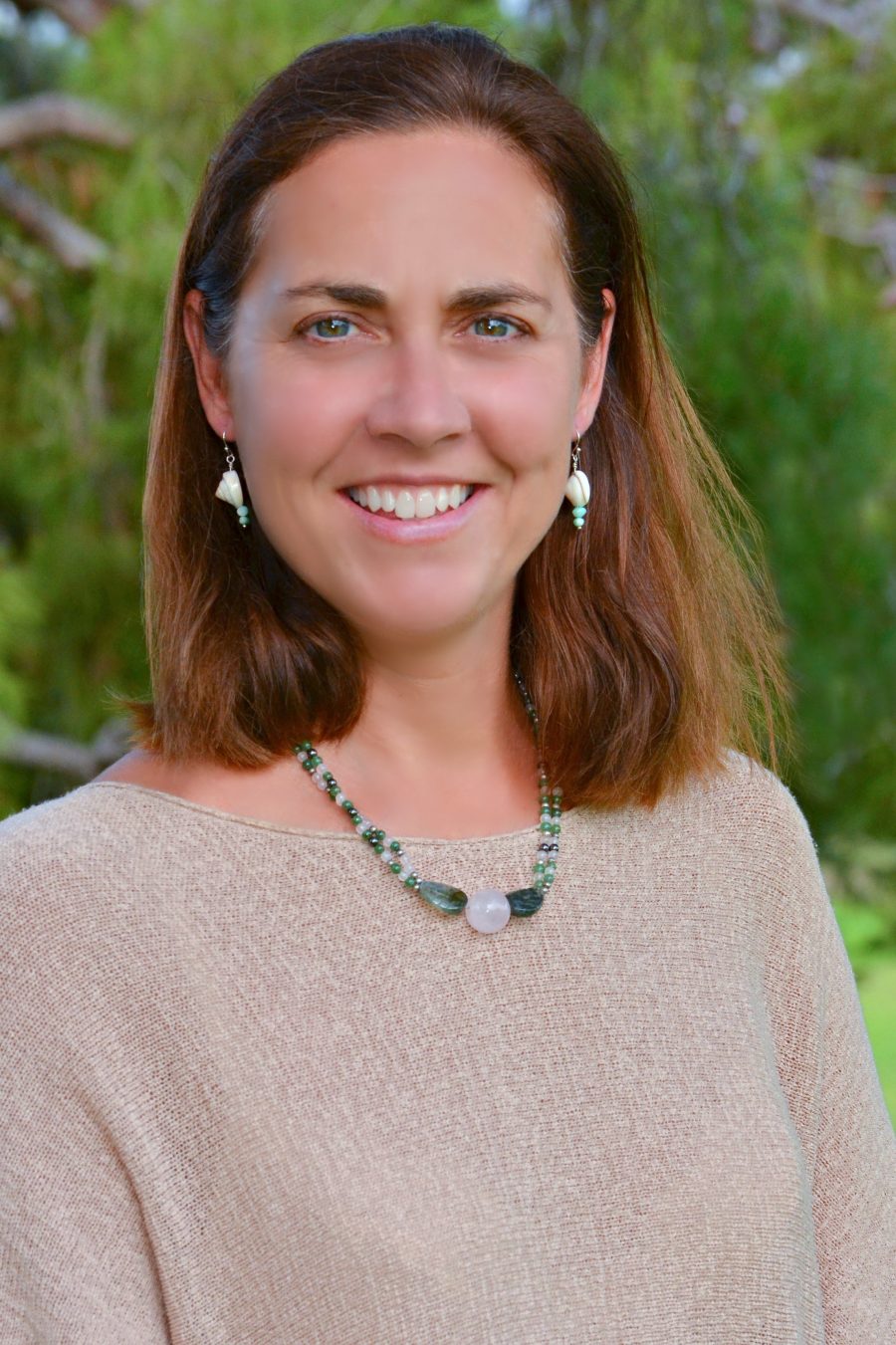 B.S. Business Economics and Public Policy
Certificate, Sustainable Resource Management, California Resource Recovery Association
Certified TRUE Advisor, Green Building Council
Jill partners with your organization to analyze systems, processes and people to increase efficiency and reduce waste through system redesign, training, education and change management programs.  Jill has over 20 years of experience in the design and delivery of content-live, filmed, written and animated-to audiences that include: Business Consultants, Custodians, Nurses, Mechanics, Medical Students, Teens/Tweens, Geriatricians, Financial Advisors, Customer Service and Sales Representatives, English as a Second Language Learners, Nuns, and preschoolers.
At GreenEducation.US, Jill brings new sustainability professionals together with industry experts in waste reduction and business redesign to create a training ground for those who wish to lead the Zero Waste economy in the future. Through education, application, and implementation we guide our students and partnering organizations to achieve Zero Waste goals.
Jill has a M.A. in Educational Technology (San Diego State University), a B.S. in Business Economics and Public Policy (Indiana University) and Certificates in Sustainable Resource Management (CRRA), Criterion Reference Instruction (Mager), Business Management (University of Southern California), and Team Management (DDI). She recently became one of the first certified TRUE Advisors through GBCI.
Christa Rhea, Associate
BS, Environmental Science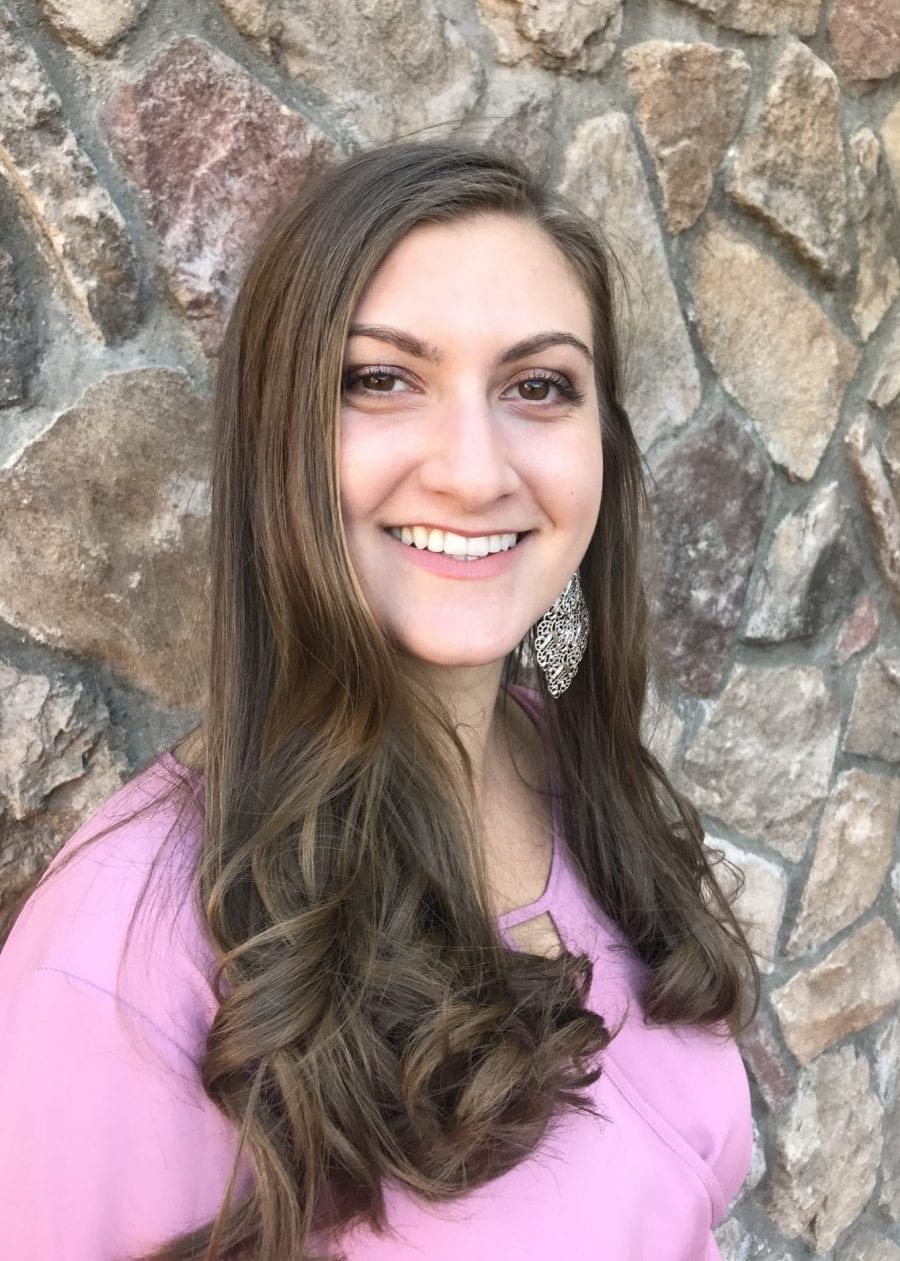 Christa Rhea comes to Los Angeles from Austin, Texas where she was born and raised. She graduated in May 2017 from the University of Texas at Austin with a Bachelor of Science degree in Environmental Science. Her studies focused on Geographical Sciences where she particularly enjoyed learning about and working with Geographic Information Systems (GIS). She has a passion for recycling, the reduction of waste, and global sustainability.
While a student at the University of Texas, Christa noticed the issue of packaging waste at the food court in the student union building. After applying and receiving a Green Fee grant, she spent the next few semesters working with university staff to move towards more sustainable packaging. She also collaborated with Resource Recovery on campus to educate students and characterize the university's waste stream.
The high level of waste and lack of recycling in off-campus student housing areas inspired Christa to pursue zero waste opportunities after graduation. Christa is excited about furthering her knowledge on zero waste as well as working with the Go2Zero team. In her free time, Christa enjoys hiking, biking, and anything outdoors; thrifting; repurposing fun finds; and live music.
Cory Oskardmay, Associate
BS, Environmental Management and Policy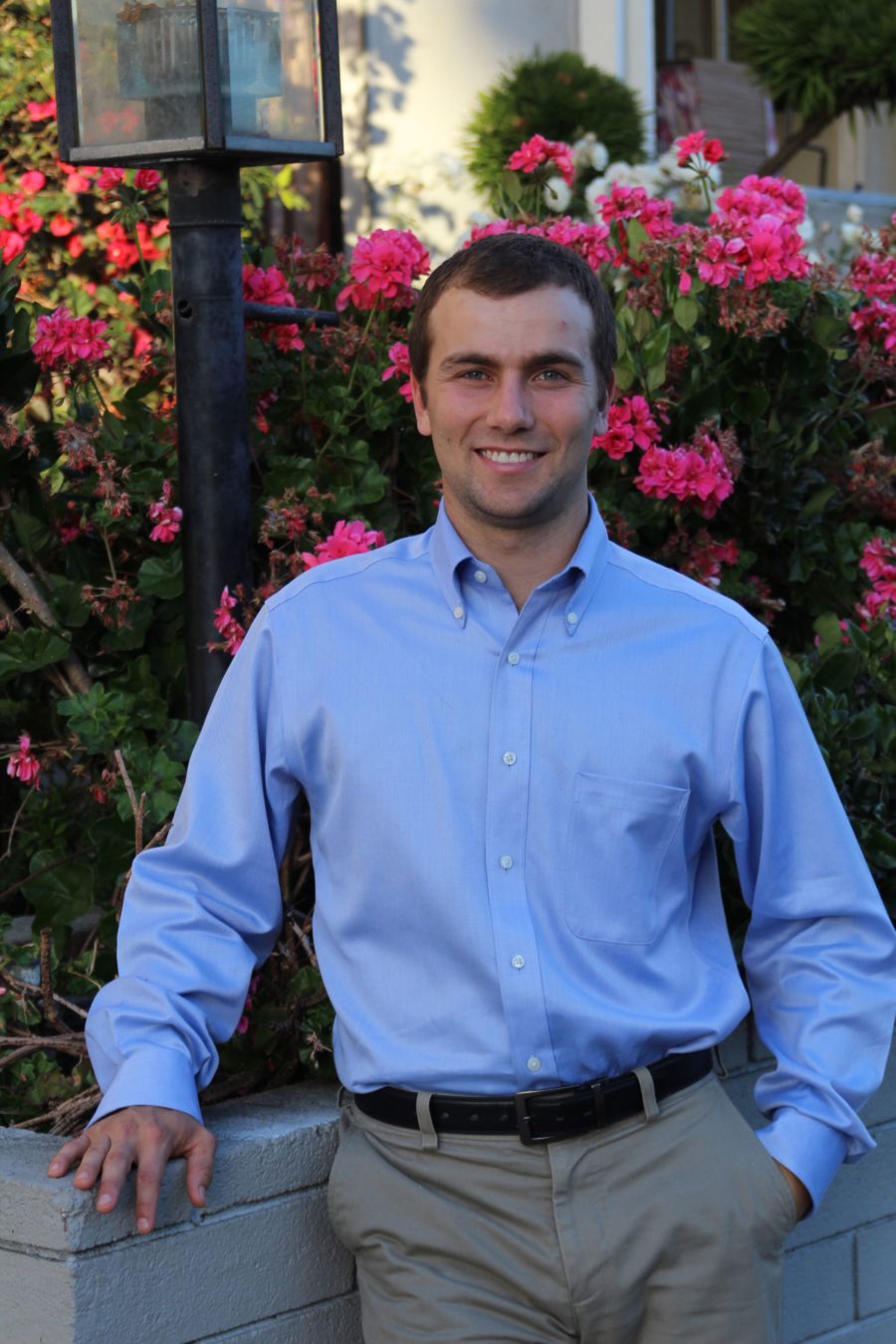 Cory is a recent graduate of the University of North Carolina at Asheville, with a B.S. in Environmental Management and Policy, and minors in economics and mathematics. Early in his studies he knew he wanted to pursue a career in sustainability, researching topics such as clean energy, transportation, and sustainable agriculture. It wasn't until he took the position of Project Coordinator for the UNC Asheville Student Environmental Center in 2015 that he became interested in the area of waste reduction. His roles included overseeing educational waste-reduction events and coordinating with faculty to improve sustainable resource management at the university. Cory's experience continued when he took the position of Route Assistant at Orange Recycling Services during the summer of 2016. This role provided an in-depth understanding of the physical and economic aspects of the recycling industry. At this point he was certain that he wanted to pursue sustainable waste management as a career, realizing that it encompasses sustainable behavior, environmental justice, education and economics. This led to the position of Waste Reduction Intern at UNC Asheville. Cory worked to help educate peers on waste reduction strategies, perform waste assessments, and perhaps most importantly, develop and maintain the university's vermicomposting(worm composting) program. In his free time, Cory works to improve his own at-home vermicomposting system, practice the bass guitar, and play ultimate frisbee.
Erin Harris, Master Gardener
Master Gardener, University of California Agriculture and Natural Resources
Erin Harris is a certified Master Gardener through the University of California Agriculture and Natural Resources Cooperative Extension. She maintains her status by volunteering at school and community gardens for 25 hours per year in addition to 12 hours per year of continuing education.
As a Master Gardener, Erin has planted, maintained and harvested dozens of gardens throughout Los Angeles County, on behalf of Heart Beet Gardening, Grant Elementary School, Palos Verdes School Gardens, Wilshire Boulevard Temple, Lawndale School District and Netiya. Her passion for the last seven years has been garden education, and she has developed garden curriculum tailored to students of all ages, placing an emphasis on practical skills, healthy food preparation and composting organic waste. As part of the LA County Smart Gardening program, Erin is thrilled to teach residents throughout the greater Los Angeles area about the importance of reducing food waste, composting, and emptying the principles of organic and regenerative gardening.
Cyrus Javaheri, Associate
Marlene Gonzalez, Associate
Shaun Conway, Associate
Ana Garcia, Associate